today security is the main concern for everyone. We all wish to have maximum security and for that, we need high skills so that we can keep our data safe. These days each one of us keeps our data in our systems let it be a PC or a Desktop. Have you ever thought of Login To Your Computer Using a Pendrive? 
Yes, now it is possible. Here, is the solution:
Software Needed
Software Name: Rohos Logon Free
Subscription: Free/Paid
Rohos Logon Free is a free tool that will convert your Pendrive into a key and with the help of that key, you can login to your computer more securely. There are many benefits to this security that are as follows:
Suppose you are not at your place and someone needs to access your system urgently and he/she doesn't know your password, So you can ask him/her to plugin your Pendrive and login to your PC.
Even if you lose your Pendrive then also you can login to your computer using your password.
In this way, your system will be more secure and your data will be safe.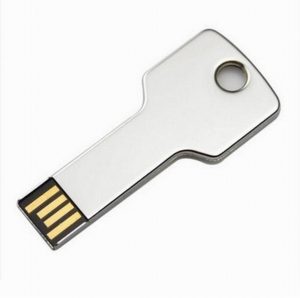 Steps to convert your Pendrive into the Key of Computer
Step1: Download Rohos Logon Free
Step2: Install the software and plugin your Pendrive.
Step3: Launch the Software.
Step4: Select Setup Authentication Key.
Step5: Plugin Your Pendrive.
Step 6: Select Setup the Key.
Step7: Enter the Windows password.
Step8: Now your Pendrive is ready.
Step9: Now go to the Windows login page by clicking windows+L.
Step10: Select Rohos on the bottom left side.
Step11: Plugin your Pendrive again and you will be logged in.
In this way, you can use your Pendrive as the login key for your computer and your data will be most secure. This rohos tool is most secure and if you want you can purchase it also.
Some more alternates to Login To Your Computer Using a Pendrive
KeyLock | Free | Microsoft Windows
USB RAPTOR | Free | Microsoft Windows
Predator | USD 10 & USD 15 | Microsoft Windows
ROHOS LOGON KEY | Windows | Free / Full | MAC |  USD 32
USB LOCK | USD 4 | Apple Mac OSX